Actifit Dapp Review
17 October 2019
A Steem block chain Dapp that tracks and rewards your fitness activity. I have it installed on my Samsung Galaxy A10 mobile phone and for me I use it to track only my walks.
How reliable is this dapp on android ......

My Links: Engrave | D.tube | Actifit | Exhaust | Endomondo

Actifit Dapp Review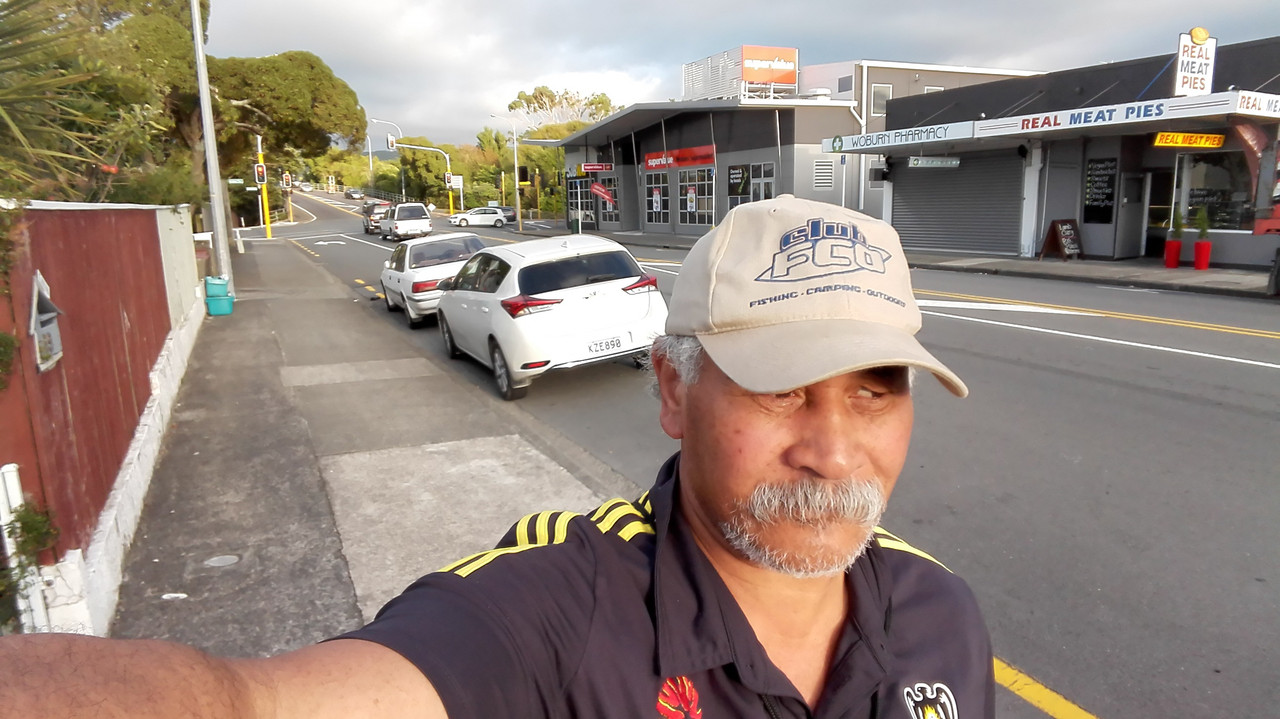 I have done quite a few walks with the Actifit Dapp running on my mobile phone, most times if I didn't reach the reward minimum (5000 steps) I never posted it to the block chain. But I have been sharing it via WhatsApp with family. My daughter who daily walks 10k+ steps, said the numbers don't look right.
Time to do an experiment, using 3 sources
Actifit on the Samsung Galaxy A10 mobile phone
Endomondo on the Samsung Galaxy A10 mobile phone
Timex Digital Pedometer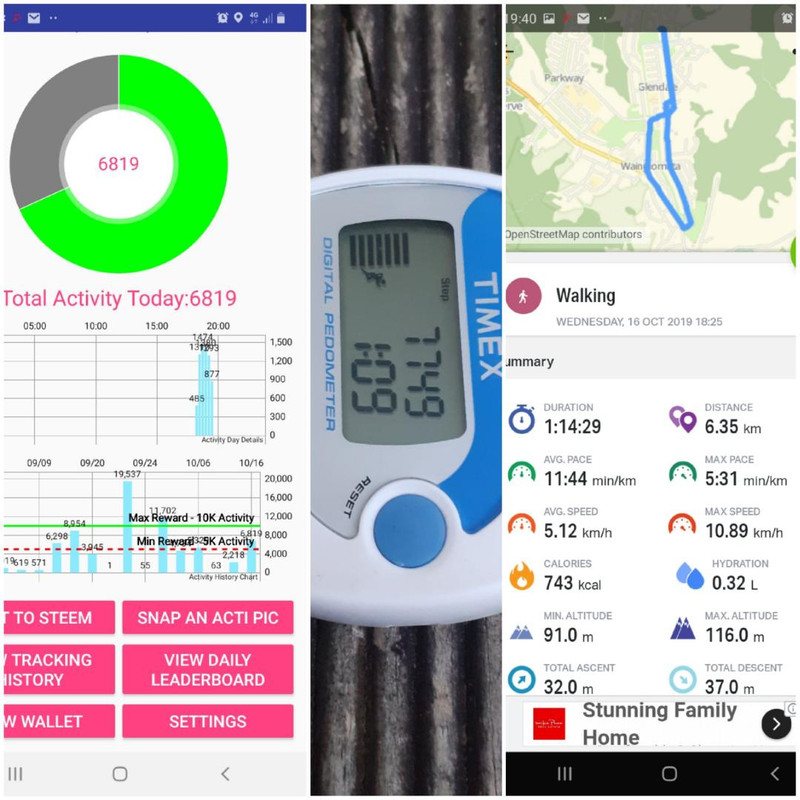 I activated all 3 within seconds before starting my walk,and this was the Actifit Report I uploaded yesterday.
Before I can do a comparison, I need to do some calculations with the data obtained from Endomondo, specifically distance travelled.
| Description | Measurement |
| --- | --- |
| A: Distance Travelled | 6.35km (6350m) |
| B: Average Stride (best guess) | 72cm (0.72m) |
| C = A/B: Calculated Steps | 8819 Steps |
List sources, compare, form an observation.
| Source | Steps |
| --- | --- |
| Actifit | 6819 |
| Endomondo | 8819 |
| Timex | 7749 |
Well that's a bit of a mess, and now I'm going to attempt to explain why there are differences (all guess work here)
Actifit must rely on the mobile phones sensors, who knows how reliable these are. Also steps might be missed when the screen saver kicks in. Note, I have enabled Aggressive Background Tracking in the phones settings, but didn't seem to make any difference.
Endomondo relies on GPS tracking, and I have used this android app for many years. It's accuracy (route travelled) is pretty good but loss of GPS signal loss happens intermittently, I would've expected less steps.
With the Timex I had some default values I could change, 1 of them was stride, I left it at 75cm, should've changed it to 72cm.
Summary
I've decided to use the Timex as my benchmark, which from these figures is 13 percent more than what Actifit shows. I really should do more trials to get a more accurate average figure but why bother. In my mind I've walked more than what is shown, but more importantly I got out and did some exercise.
Initially I was hoping you could manually enter the steps but now it doesn't matter.
I really do like this Dapp.

| COIN | Cryptocurrency Wallet Support |
| --- | --- |
| STEEM | 0x4493de75192e5210091c71506465E31BF5038338 |
| ETH | 0x23Bd7B699383D96513636bf145dCc272a1502076 |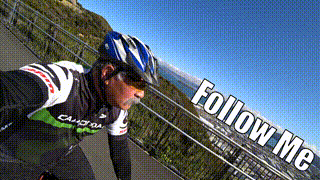 with every post comes experience, as we strive to do better
upvote to 80% voting mana, let's encourage and inspire each other