Gathers Car Head Unit: Wiring Solution
15 September 2019
steemit, bringing it all together, the blockchain social networking website
---
Gathers Car Head Unit: Wiring Solution!

Every now and then I see an item on our countries auction site Trademe NZ that has my name written all over it. Not bad for $2.50NZ. I don't really need a radio but it's a shame for things like this to end up in a landfill.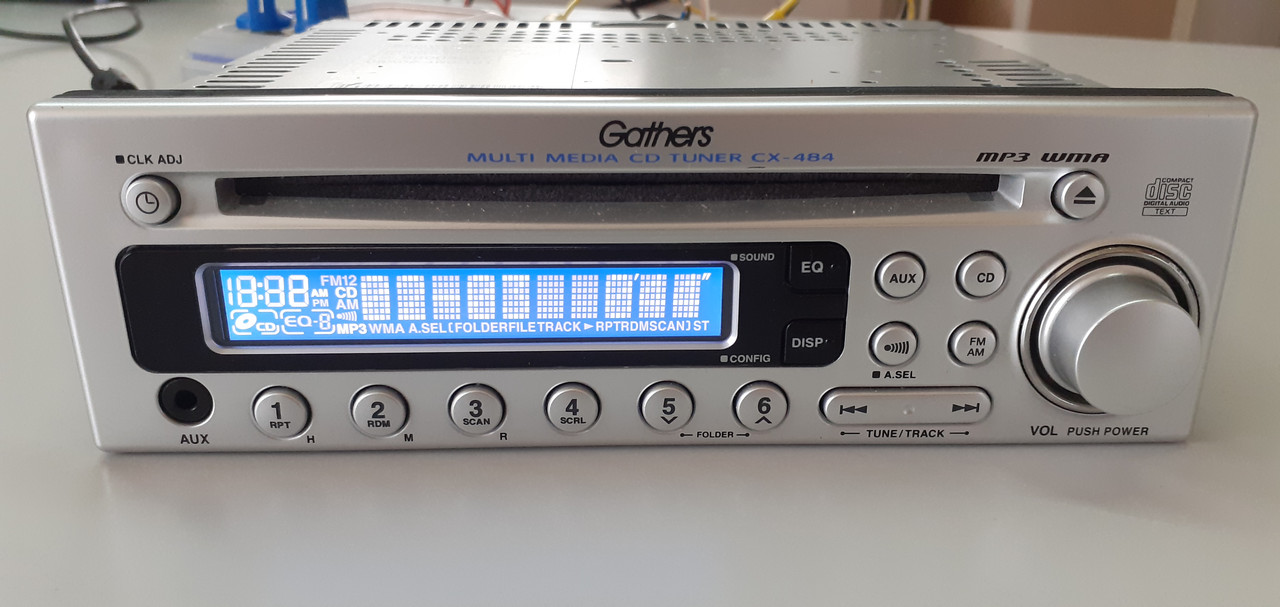 The only piece of information I found on a label stuck to top of the radio, was that it's a Kenwood model CX-484 (kinda confusing). Searching for information with DuckDuckGo I came across a manual in PDF format CX-484-all unfortunately written only in Japanese. I could not find an English version anywhere. So scrolling way down the PDF I found a diagram of connections and with the help of google translate, I came up with a solution to make it work.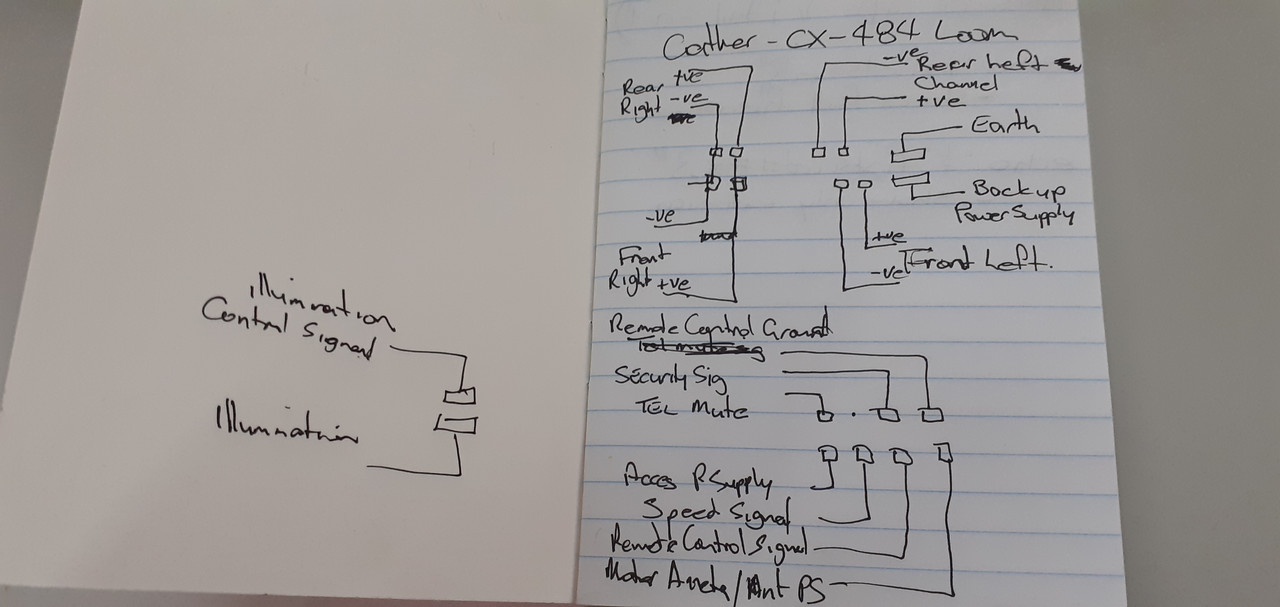 I know, a mess right, I really do need to work on my hand writing. If you disregard the 4 speaker wires (left right +ve -ve 8 in total) we get to the meat in the sandwich.
---
2 far right (main power lines, always connected)
top earth
bottom 12V battery
2 far left on the bottom (control wires)
left illumination (connected to +12V a dim green light glows around knobs)
right accessories (this connects to you key control, turns radio on off)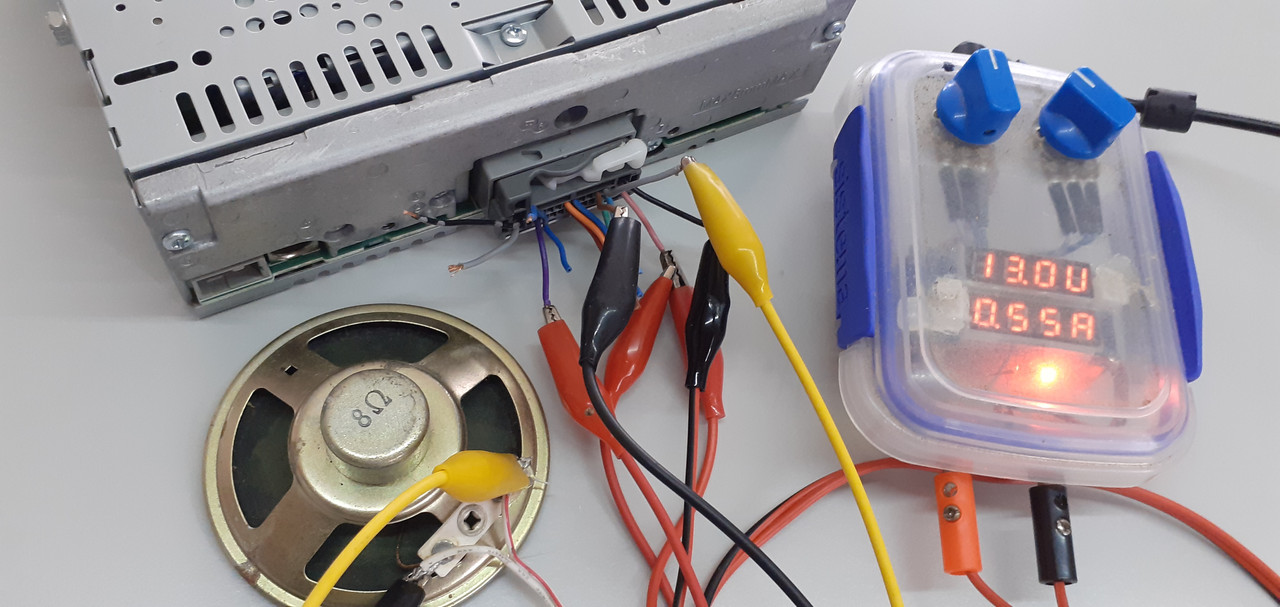 As you can see I connected the radio to a power supply set at 13V 2A current limit, added a small speaker to 1 of the speaker output lines. Nothing happened as expected. Connected the accessories wire (purple) to +12V power line, the unit fired up, did a self test and told me to adjust the date/time (pfft later).
Problem: No car aerial
I didn't think this through, I don't want to buy an aerial, the idea was to make this a cheap project. So unfortunately at this stage I cannot test the AM/FM features of this radio. Not to worry, I do have a place in mind to mount this radio and I will do a follow up D.tube video with aerial installed. Dang I need to get hold of speakers too.
Testing
I do have CD's, both standard/written Audio, also CD's with loads of mp3's on them. Everything worked great, I can move up and down tracks (up and down folders for mp3's)
volume ON/OFF button works
volume control works
display button works
equalizer button works
cdr audio works
cdr mp3 works

At this point I was happy, and quite relieved I had no issues with the security feature. So hopefully when others come across this model they can find this post and connect easily into their existing wiring loom. Or like everything else, this is a dinasour and will be replaced with a microSD/USB/Bluetooth system. Like the once famous Sony Walkman Cassette Player, to disappear and only be remembered by old farts like me.
with every post comes experience, as we strive to do better!