My Steemit: Just The Way I Like It!
30 September 2019.
The one thing I didn't like about Steemit when I 1st started using it, was the lack of categories. Your posts are in chronological order and the more you post the harder it becomes to find a specific post.
When using other similar platforms, like Googles Blogger for so long, you expect all Blogging platforms to have the same type of structure. But this is Steemit, I need to adjust.

My Links: Engrave | D.tube | Actifit | Exhaust | Endomondo

My Steemit: Just The Way I Like It!
My solution is to use various Apps/Dapps
esteem
Engrave
Exhaust
Actifit
Steepshot ??? erm, it's broken (dammit)
As you create content for each Dapp, they in turn upload an exact copy back to Steemit. This is where I believe my content is exposed on the Internet.
After a few months of being active on this platform, I've come across a solution that "kind of works" for me. It's not 100% ideal but if I'm consistent in how I post then it should be fine.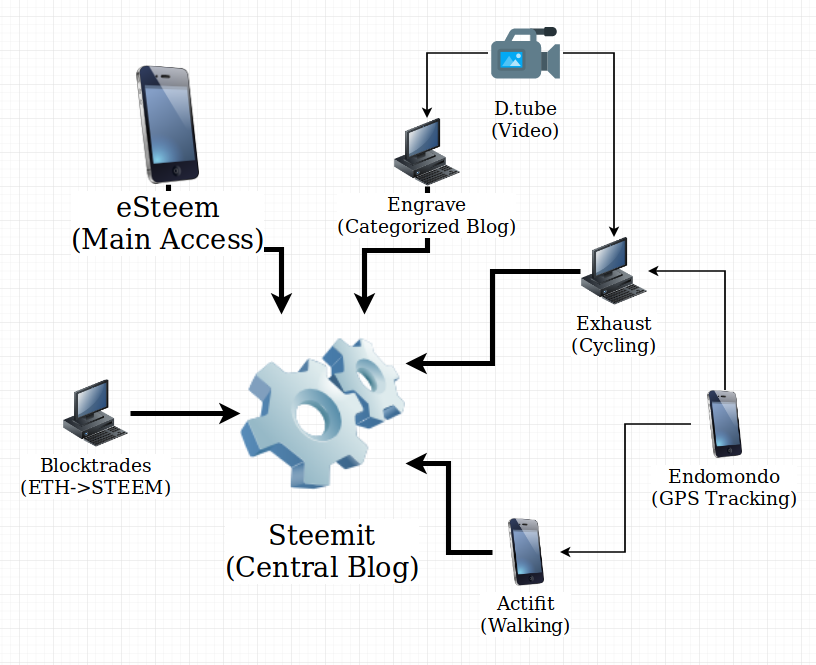 Looking at the above chart, it might not be obvious, but I do not login in to steemit within the D.tube Dapp. I don't want D.tube posting to Steemit every time I upload a video. Using Engrave where you can categorize the content (or Exhaust when I may create a cycling video) allows a more structured type of blog. If there is a video, a link is always shown for the post.
The major disadvantage of this, is I probably won't get any DTC tokens. I've placed most of the importance on the content where the video is playing a more supportive role.
In fact, until a week ago, I only went to D.tube. Watching Vloggers is all I really want to do. Steemit gives me so much more. Now I see a bigger picture, a better understanding of all the tags, more interesting posts. Pictures can tell a great story, just as well as a video.
My favorite tags I look for (as of today)
introduceyourself
Actifit
Engrave
And that is about it really, I already follow 26 people/channels and I'm currently content with that. Scrolling down Steemits NEW (created) is my favorite hobby.

Why Do I Blog ?
For me, it's because I need to remember something that I have achieved, created, or seen and I'm happy to publicly share it. I didn't realize how frequently I referred to my own posts. I don't consider myself a content creator, but creating posts like this, gives me a chance to learn something new. For example, creating that flowchart with an on-line editor, pretty cool.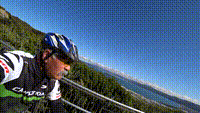 Finally I just want to say, on a previous post I said WhatsApp was my N01 Mobile App, not anymore, eSteem for Android is!!
Sources
https://www.draw.io/ | Online Flowchart Editor, fun to use.
with every post comes experience, as we strive to do better!

upvote one another, encourage and inspire!